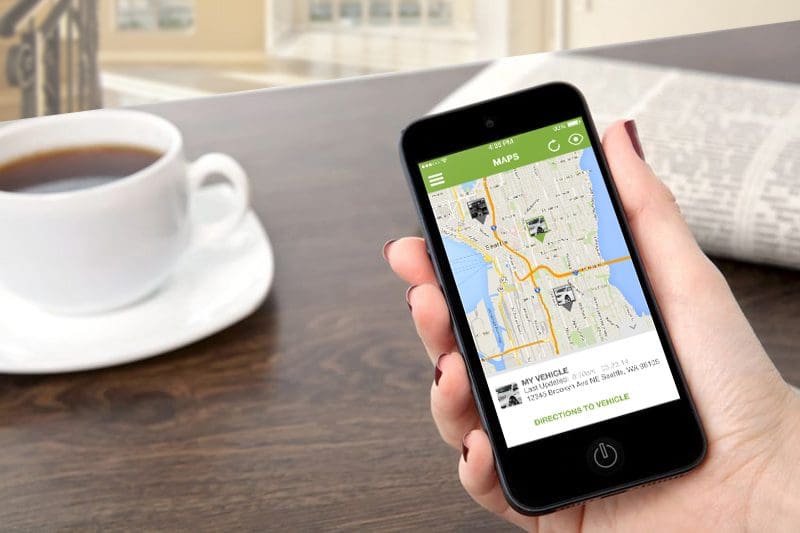 DroneMobile is not only a great way to control your remote starter, it also includes valuable GPS-based features and alerts. Signing up for the DroneMobile Premium service plan gives you access to GPS Tracking, Points of Interest notifications, Curfew Alerts and Maintenance Reminders, as well as door lock, trunk release and remote start functions. If you are a parent or a business owner, being able to monitor how your vehicle is used can reduce your stress level by several notches. Let's take a close look at how each of these location-based features work and their benefits.
How Do GPS-based Features Work?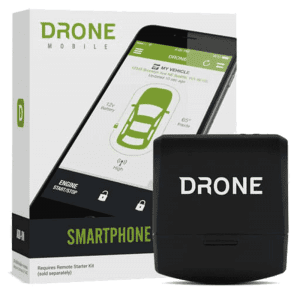 Built into each DroneMobile module is a compact GPS receiver. The system microcontroller can ask the GPS receiver for location information. The GPS receiver not only provides the current longitude and latitude (within a few meters), but also the current time, the vehicle heading, vehicle speed, the elevation and the number of GPS satellites it is receiving signals from. The module communicates this information back to the DroneMobile server, which forwards it to your phone.
GPS Locating Function
If you want to know where your vehicle is, swipe the main screen of the DroneMobile app on your iPhone or Android-based smartphone to the right, then press the Maps button. As soon as you select Maps, the app sends a location request to your vehicle, and in seconds, you will see the vehicle location on Google or Bing maps. If you want an update on the vehicle location, press the reload icon on the top of the screen and the process repeats.
The DroneMobile app will let you simultaneously locate all the vehicles you have linked to your account. Tap the Eye icon at the top of the DroneMobile screen and switch on the vehicles you want to see. You can also switch between map view and satellite mode from the same menu.
Points of Interest Notifications
The Premium service plan provides users with 10 programmable Points of Interest alert locations. Using the web interface, you can choose a location such as home or a school. The system will send you an alert when the vehicle stops at or leaves from any of these locations. If your son or daughter has borrowed your car to go to work, you can set up an alert to you know when they arrive and when they leave. How's that for peace of mind?
Custom Location and Over-Speed Alerts
Curfew Alerts can be configured in a similar fashion to let you know if the vehicle is used after hours. Say you have a company-owned van that an employee takes home each evening. You can set the system to send you an alert to let you know if the van moves between 9 p.m. and 5 a.m. The system will also let you set speed alerts. You can configure the system to send you a message if the vehicle exceeds 70 miles per hour – or whatever speed you want.
Vehicle Maintenance Reminders
That little DroneMobile module is smart. It not only handles all of the communication with the DroneMobile server and the remote starter, but it keeps track of how far the vehicle has traveled. You can set maintenance alerts for your vehicles based on this distance. If you or your company have a small fleet of vehicles, letting DroneMobile help everyone stay on top of maintenance can help prevent break-downs and save your company money.
Business Service Plans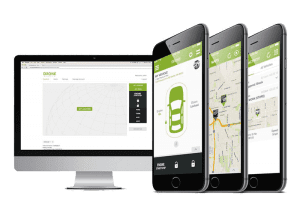 If you are a business owner, the DroneMobile Business service plan adds Trip Reporting with the ability to export information in a CSV file format. You can also monitor Idle Time to help reduce fuel expenses. Depending on the Business plan you choose, the vehicle location update frequency is every two or five minutes. This valuable information lets you optimize delivery routes and cut down on wasted time. It has been proven that employee behavior changes when they know their location is being logged.
DroneMobile Hardware
The latest version of DroneMobile hardware is called the DR-3400. The system is compatible with all Compustar, Arctic Start, FTX and iDataStart convenience systems. If you are only interested in the vehicle tracking features for your company fleet, an optional power cable is available to allow the system to operate independently. Your installer can even set up a hidden alarm button that will send an alert to any phone connected to that vehicle account.
If you are looking for the ultimate remote control and information accessory for your remote starter or security system, contact your local authorized DroneMobile dealer.
This article is written and produced by the team at www.BestCarAudio.com. Reproduction or use of any kind is prohibited without the express written permission of 1sixty8 media.